Lucid Duo invites you to experience an exciting musical journey through classical masterworks with a new,
original marimba sounding, the nature related Japanese music of Keiko Abe; as well as own compositions.
The program Marimba journey represents the duo's most important stops on their music and life path,
as well as the inner, intimate and personal links among the inspirational sources and descriptive ideas behind the pieces.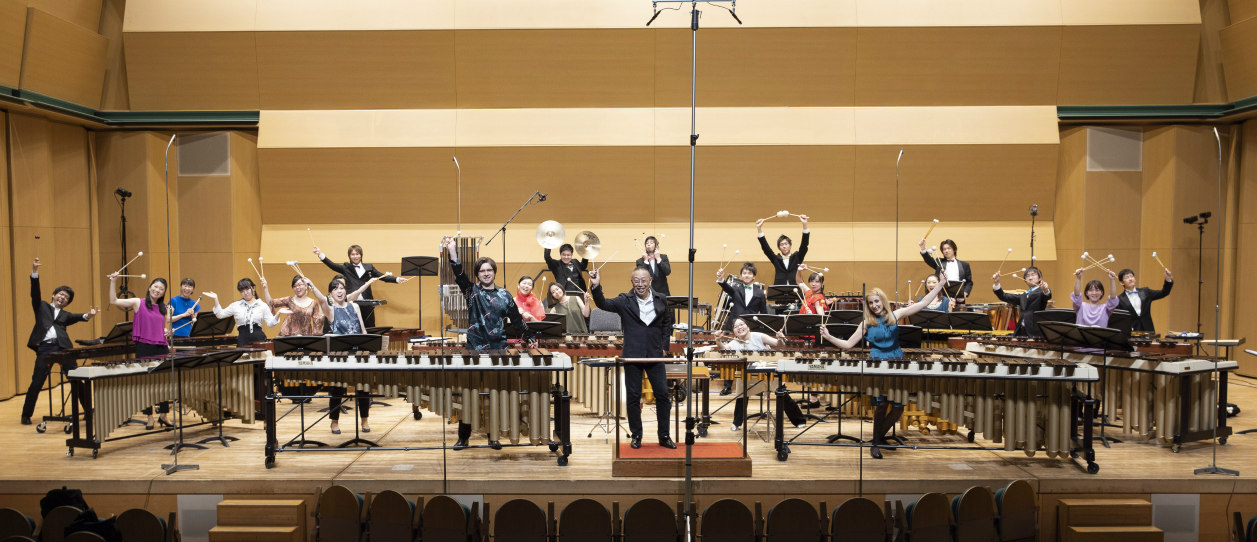 Lucid Duo, Shiniti Ueno & the Phonix Marimba Orchestra had the pleasure to perform for the first time together
in April 2019 at the National Memorial Olympics Hall in Tokyo, premiering two new works by Tomasz Goliński written for them.
This occasion led to the creation of a collaboration between Lucid Duo, Shiniti Ueno & the Phonix Marimba Orchestra,
presenting a various program, including works by Strauss, Bach, Piazzolla, Goliński etc.
It is a unique opportunity for the audience to enjoy the rich sonority of more than 10 marimbas sounding together.
Water is a force of nature that humankind had always tried to control, but was never able to succeed.
Except in Art – artists are the only ones capable to "depict" the inexplicable;
therefore the intention of this concept programmes is to explore the different colors, impressions,
styles and relationships between both composers and their peculiar description and evocation of the sound of nature.